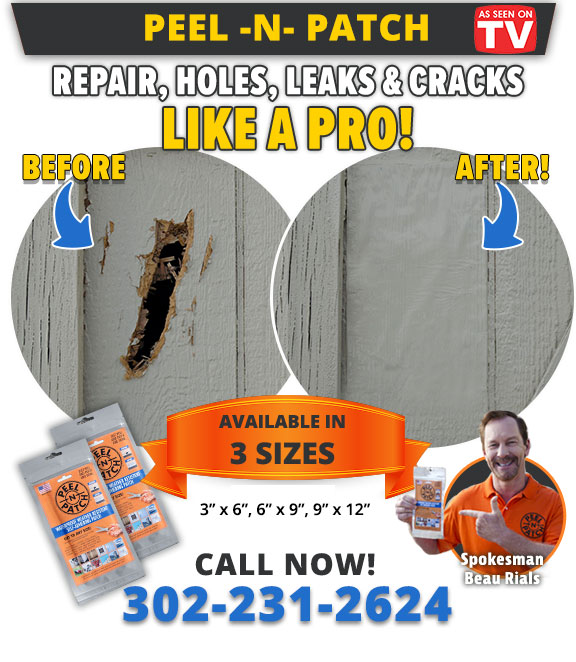 Easily Cuts to Any Size

Withstands Temperatures From -30°f  to 365°f 

Just Peel & Stick on Any Hard Surface

Waterproof & Weather Resistant 

Save Money on Costly Repairs 

Easy to Use – No Tools Required

For Almost Any Repair!
Easy As 1,2,3 - Just Peel, Patch, Sand & Paint!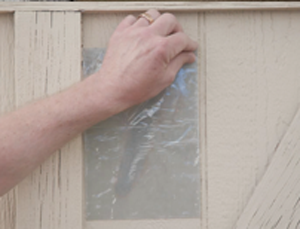 Peel and place over the hole you want to seal...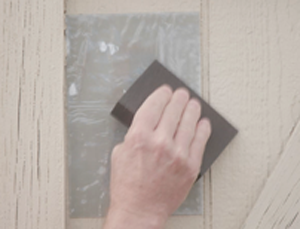 Let dry...then sand, grind or drill...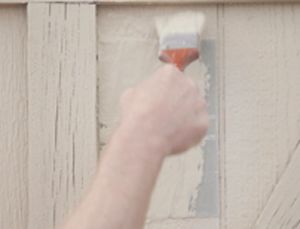 Paint to match the surrounding area for a fast and easy repair!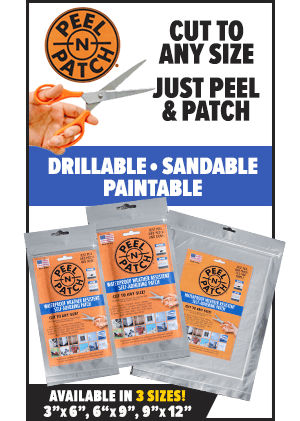 Super Pliable - Bonds Over Curves & Around Corners!
Sticks to Any Hard Surface!
Autos, Boats, Exhausts, Fencing, Roofs, Siding, Doors, Pool Liners, Plumbing & SO MUCH MORE!!!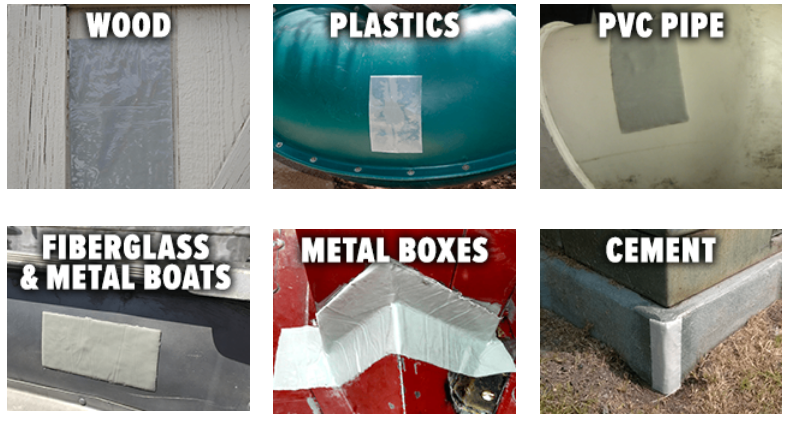 Dries Rock Hard for a Permanent Bond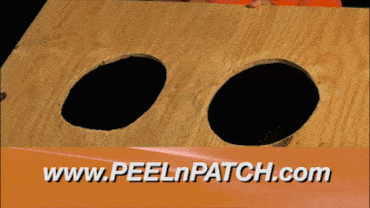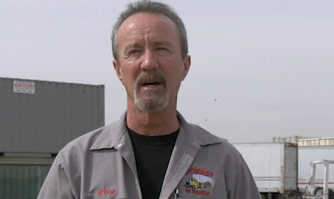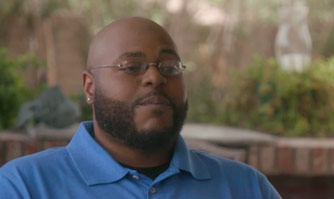 For Faster Service Call Dick Simon at 302-231-2624